Toyota is edging closer to releasing a new-generation 86, with the sports car to once again be built alongside its Subaru BRZ twin as part of the long-running partnership between the two Japanese carmakers.
According to Autocar, the 86 will be rebranded GR 86 globally as it joins Toyota's emerging Gazoo Racing sports-car line-up that launched in 2019 with the GR Supra and was expanded last week with the GR Yaris.
Affecting both the 86 and BRZ, though, will reportedly be a significant change of platform, with Autocar indicating the pair will move to Toyota's well-regarding TNGA architecture. Their previous underpinnings were of the Subaru variety.
Either way, the 86 and BRZ will remain rear-wheel-drive propositions, with Toyota and Subaru confirming so when they announced their successors in September last year.
That said, the big news is what could be found under the 86 and BRZ's bonnets: an arguably overdue turbocharger.
Indeed, Autocar claims the 86 and BRZ will once again be powered by a boxer four-cylinder petrol engine, but this time it'll be the 2.4-litre unit from the new-generation Subaru Liberty sedan and Outback SUV.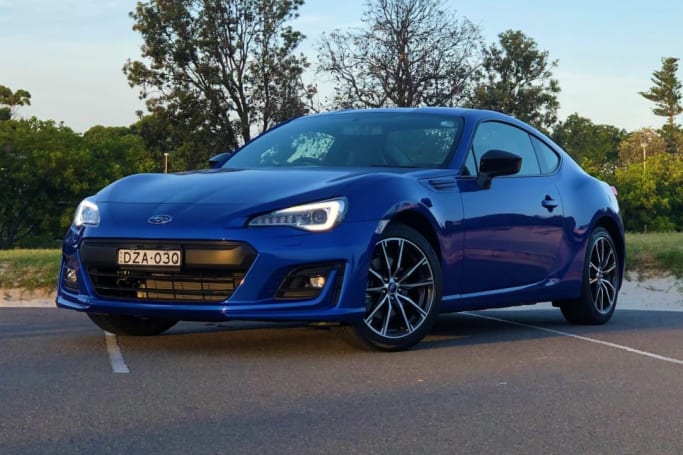 The BRZ will be back for another go around, but what will it look like?
With a turbocharger in tow, this engine currently produces a hard-hitting 194kW of power at 5600rpm and 376Nm of torque from 2000-4800rpm.
Comparatively, the existing 86 and BRZ's 2.0-litre naturally aspirated unit develops 152kW at 7000rpm and just 212Nm from 6400-6800rpm.
While a 42kW increase in power and a 164Nm uptick in torque are nothing to be sneezed at, Toyota and Subaru may decide to retune the 2.4-litre turbo engine for the 86 and BRZ, so the gains may be bigger or smaller.
And given the next-generation 86 will theoretically slot underneath the Supra in the GR line-up, Toyota may decide to give the latter some room to breathe when it comes to outputs.
For reference, the Supra is available with two four-cylinder units in overseas markets (in addition to the inline six-cylinder engine exclusively found in Australian examples).
The 86 currently ranges in price from $31,440 to $38,940 plus on-road costs, while the BRZ checks in between $35,270 and $43,190. Expect their successors to cost more, though, given the alleged upgrades in store for them.
Article Source: Cars Guide Magazine
January 14, 2020 9:11 am