In automotive years, the Nissan 370Z is old – really old. You have to go more than 11 years back in time, to December 2008, to find when it went on sale globally. Crikey.
And when you remember the 370Z is no more than a major redesign of the 350Z that preceded it, you realise its underpinnings were first sold in July 2002.
Indeed, if the 350Z was an actual human, it'd be able to legally drink alcohol in Australia in about six months from now. A crazy thought, right?
Needless to say, then, Nissan is in dire need of a fresh addition to its iconic line of Z sports cars, hopefully one that's truly all-new from top to bottom.
Well, it appears sports-car fans like us will soon get their wish, as a 370Z successor is reportedly inching closer to reveal. Read on to find out what we know about it so far.
A twin-turbo V6?
Nissan's luxury arm, Infiniti, might be exiting the Australian market soon, but that doesn't mean its legacy won't live on here one way or another.
In this instance, we're talking about the 3.0-litre twin-turbo V6 petrol engine found in the Q60 Red Sport coupe. According to an Autoblog report, it's destined for the next Z sports car.
This unit already punches out 298kW of power (at 6400rpm) and 475Nm of torque (from 1600-5200rpm), which would be a substantial lift over the 245kW (at 7000rpm) and 363Nm (at 5200rpm) the entry-level 370Z's 3.7-litre naturally aspirated V6 petrol engine produces.
Such outputs would also place the 370Z successor in the same league – if not a little bit beyond – the reborn Toyota Supra, which has a BMW-sourced 3.0-litre turbo-petrol inline six-cylinder unit developing 250kW (at 6500rpm) and 500Nm (from 1600-4500rpm).
But what about a flagship Nismo variant? Well, it could supposedly belt out as much as 373kW, which would have it nipping at the heels of the legendary R35 GT-R supercar.
The engine under the bonnet of this Infiniti could make its way into the next Z sports car.
An updated platform?
We made mentioned of the 370Z's aged underpinnings earlier, and the mixed news is the FM platform in question may live on for another generation of Z sports car, according to an Autocar report.
On one hand, this would be good news as the traditional front-engine, rear-wheel-drive layout would live to fight another day. On the other, it would be bad news because the degree of mechanical improvement would be limited.
Nonetheless, the possibility of all-wheel drive would still remain, as the mechanically related Q60 offers such an option. But given the 370Z successor would seemingly face off against the Supra, a RWD set-up is more likely.
Just like the 370Z, the Q60 Red Sport features a seven-speed torque-converter automatic transmission, so the alleged engine transplant won't necessarily change the number of gears on hand, but several overseas reports claim a nine-speed unit is in the works instead.
And just because a manual version of the Q60 Red Sport isn't currently available, doesn't mean it won't be offered. Nissan took to the 2018 SEMA show with a custom 370Z with the aforementioned 3.0-litre engine and a three-pedal set-up.
The 370Z Project Clubsport proves that a manual transmission can be mated to the Q60 Red Sport's 3.0-litre engine.
What's in a name?
The 350Z had a 3.5-litre engine, hence its name. The 370Z has a 3.7-litre unit … you get the point: Nissan has a habit of naming its Z sports cars in line with their displacement.
That said, things might be a little different this time around, as if the 370Z successor does come armed with the aforementioned 3.0-litre engine, it will logically be called 300Z, or perhaps 300ZX for nostalgia's sake.
What's more likely, though, is the next Z sports car will be named 400Z (or something similar) to clearly indicate where its place in history is.
And no, we didn't pluck 400Z out of a hat. It would indicate how much horsepower the 370Z successor reportedly has. Yep, 298kW is 400hp in the old money.
Nissan might even be as bold as to call the aforementioned Nismo flagship 500Z to keep it and its potentially 373kW (500hp) engine on trend and avoid (or create) confusion.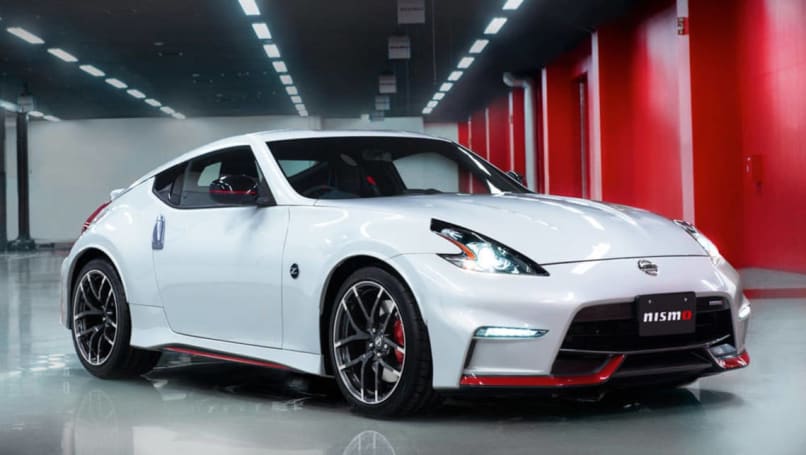 The 370Z is called 370Z because its engine's displacement is 3.7 litres. Fair enough.
Old-school styling?
According to the aforementioned Autoblog report, the 370Z successor will have styling inspired by the original Datsun 240Z. Yep, a good old case of back to the future!
That should mean more clean lines, which would create a sleek look. Near-round headlights, a square 'mouth' and 300ZX-style tail-lights are also said to be on the cards. Retro, indeed.
Don't expect major changes to dimensions, though, as the next Z sports car will likely be limited by its alleged platform retention. That's wouldn't necessarily be a bad thing, as the current shape has arguably stood the test of time.
While the 370Z successor's exterior will supposedly reference its lineage, don't expect its interior do the same. Yes, the two-seat layout is likely to stay, but the cabin should be unrecognisable beyond that.
An overdue redesign of the dashboard should be complemented by an upgrade to Nissan's latest infotainment system, while higher-quality materials can be expected to be used throughout.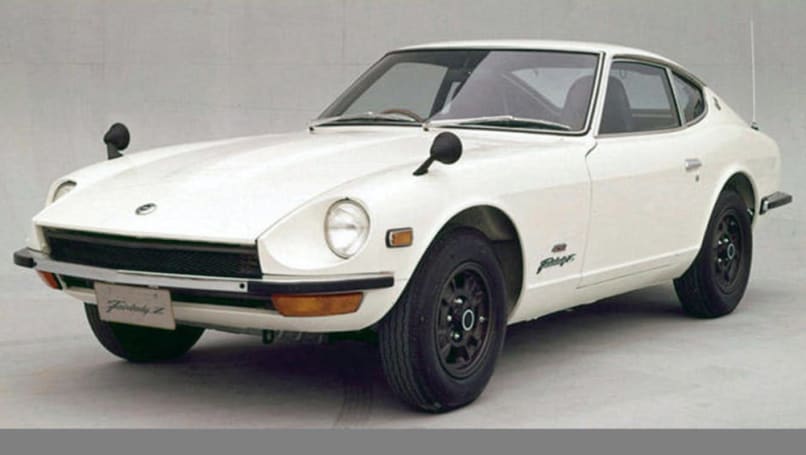 Soak in the Datsun 240Z. It could provide an indication of what the next Z sports car could look like.
Higher starting price?
Needless to say, it appears the next Z sports car will represent a major step up in performance and technology, so it will be interesting to see how Nissan prices it.
In Australia, the 370Z currently ranges from $50,490 to $64,490 plus on-road costs, but it's hard to imagine its successor will come in around the same mark.
Granted the Q60 Red Sport competes in the segment above, it presently checks in at $84,900, which provides an indication of how expensive the next Z sports car could be.
While this might seem like quite the increase from generation to generation, keep in mind the rivalling Supra starts at the exact same price and tops out at $94,900.
No matter how much buyers have to pay, there's no doubt they'll have an absolute weapon in their driveways. Now all that's left to do is wait for the 370Z successor's reveal. Fingers crossed.
Article Source: Cars Guide Magazine
January 27, 2020 9:05 am