Volkswagen has teased the next-generation Caddy ahead of its reveal next year, with sketches of the small van indicating it'll come with a surprisingly sporty twist.
As such, the German brand promises "the new generation is going to be very different yet fulfils all familiar demands".
That said, Volkswagen has pointed out the sketches are "from the early development of the new Caddy" and "provide a preview of how the completely new Caddy could look from 2020", so nothing is guaranteed when it comes to the sporty exterior design hinted at here.
Anyway, if you look closely enough, you'll notice the Caddy concept has a slightly sloping roof line, which is very 'sporty' for this segment.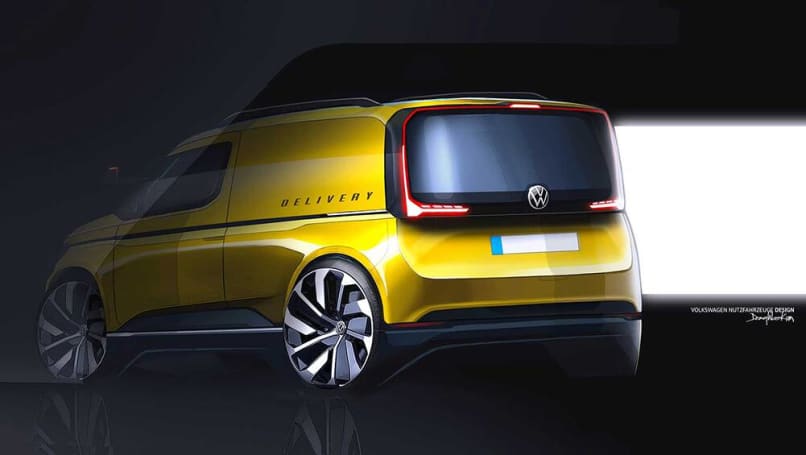 Like this rear end? Most of its design element will make production, apparently.
Meanwhile, the futuristic LED headlights, narrow grille, vertically arranged, slim LED tail-lights, and larger rear window depicted serve as "striking pointers to the actual full production panel van", according to the marque.
Volkswagen says a non-transparent tailgate and swing doors will remain available as options due to customer demand, while "high cargo capacity and great variability" are assured.
A Volkswagen Australia spokesperson told CarsGuide the new Caddy will enter showrooms in early 2021.
For reference, the current model is priced from $34,190 plus on-road costs for the TSI220 Trendline, topping out at $45,990 for the Maxi TSI220 Comfortline.
Article Source: Cars Guide Magazine
December 23, 2019 9:03 am