At long last, Subaru Australia has revealed when its new-generation Outback flagship will become available Down Under.
The Outback, which was revealed for the US market as far back as April 2019, is said to preview "the first of a generational change" of styling and features for the rest of Subaru's range.
The SUV has only just begun production for right-hand-drive markets in Japan, and Subaru Australia's managing director, Colin Christie, said Australians can expect to see the new-generation model on the market in "either Q4 of 2020 or Q1 of 2021" for a 2021 model year.
For the US market, the Outback is available with a new 2.4-litre turbocharged boxer engine (194kW/375Nm) or the 2.5-litre non-turbo engine from the current non-hybrid Forester (136kW/239Nm).
The new Outback has moved to the new Subaru Global Platform which underpins the current Impreza, XV and Forester, and comes with a revised suspension layout as well as the brand's full suite of EyeSight safety features.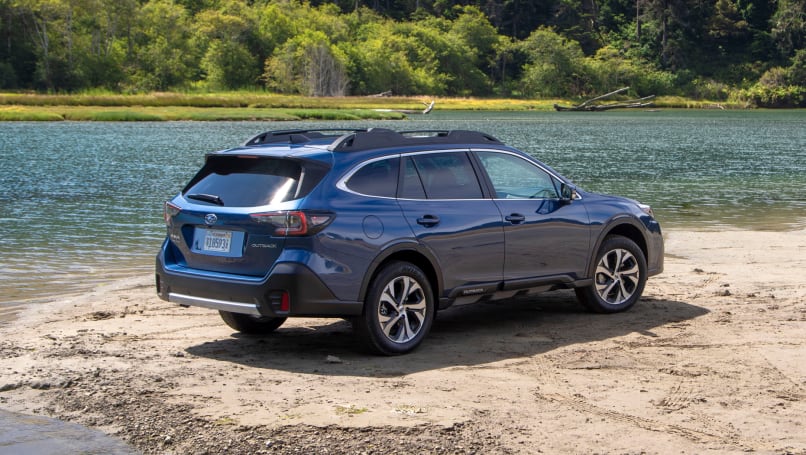 Revised powertrains and suspension is on the cards for the new Outback, but it's too early to say what will be available to Australians.
Mr Christie noted to CarsGuide in the past that the Outback that will arrive in Australia, however, will be "a completely different specification".
While the brand is keen on rolling out its first phase of hybrids as part of its electrification strategy, it is unclear if a hybrid Outback will be available for the SUV's estimated arrival date.
Mr Christie said it was also too early to comment on potential drivetrains and spec, saying it would be "a few months" before Australia's engine spec could be locked in for the new Outback.
He noted that while initial demand was unprecedented for hybrid versions of the XV and Forester, the brand would have to "learn and understand" Australia's reaction to hybrid Subarus "before it can expand".
Mr Christie also noted there was no guarantee the Outback would be accompanied by its Liberty sedan sibling, saying the brand had a tough decision to make in the coming months.
If the US-market Outback is anything to go by, the SUV is set to receive a cabin style and tech overhaul, with a new Volvo-style portrait screen with Apple CarPlay and Android auto connectivity. It could also be the platform with which Subaru plans to launch its next generation of EyeSight safety features, as the brand charges toward an also-Volvo-style "zero fatal accidents by 2030" safety plan.
A significant interior overhaul will be part of a "generational change" for Subaru products.
Expect pricing and spec to be detailed closer to the Outback's expected launch date later this year.
Article Source: Cars Guide Magazine
February 27, 2020 9:02 am